1 tag
Warrior of the Light #19
A Warrior of the Light knows his own faults. But he also knows his qualities. Some of his companions complain all the time that "other people have more opportunities than we do." Perhaps they are right, but a Warrior does not allow himself to be paralysed by this; he tries to make the most of his virtues. He knows that the gazelle's power lies in its strong legs. The power of...
2 tags
Warrior of the Light #94
"I always believe everything anyone tells me and I'm always disappointed," his companion says. A Warrior of the Light is not afraid of disappointments because he knows the power of his sword and the strength of his love. It is important to trust people. However, he imposes certain limits: It is one thing to accept God's signs and to know that the angles use the mouths of...
1 tag
Warrior of the Light #42
A Warrior of the Light often loses heart. He believes that nothing can stir in him the emotion he desires. He is forced to spend many nights feeling that he is one of the vanquished, and nothing seems able to restore his enthusiasm. His friend say: "Perhaps his fight is over." The Warrior feels pain and confusion when he hears such remarks because he knows that he has not yet...
1 tag
Warrior of the Light #51
The Warrior knows that no man is an island. He cannot fight alone; whatever his plan, he depends on other people. He needs to discuss his strategy, to ask for help, and, in moments of relaxation, to have someone with whom he can sit by the fire, someone he can regale with tales of battle. But he does not allow people to confuse this camaraderie with insecurity. He is transparent in his actions...
1 tag
Warrior of the Light #8
Before embarking on an important battle, a Warrior of the Light asks himself: "How far have I developed my abilities?" He knows that he has learned something with every battle he has fought, but many of those lessons have caused him unnecessary suffering. More than one he has wasted his time fighting for a lie. And he has suffered for people who did not deserve his love. Victors...
3 tags
Defeat.
Does a leaf, when it falls from the tree in winter, feel defeated by the cold? The tree says to the leaf: 'That's the cycle of life. You may think you're going to die, but you live on in me. It's thanks to you that I'm alive, because I can breathe. It's also thanks to you that I have felt loved, because I was able to give shade to the weary traveller. Your sap is in my sap, we are one thing.' ...
2 tags
Our daily miracle
Give us this day, Lord, our daily miracle. Even if we are incapable of noticing it because our mind is focussed on great deeds and conquests. Even if we are too preoccupied with day-to-day life to know that our path was changed by it. And when we are sad, help us to keep our eyes open to the life around us: a flower opening, the stars in the sky, the distant singing of a bird or a child's voice...
1 tag
The Beloved Man
A Siberian shaman asked God to show him a man that He loved. The Lord advised him to look for a certain farmer.   "What do you do to make the Lord love you so much?" the shaman asked the farmer when he found him.   "I say His name in the morning. I work all day and say His name before going to sleep. That's all," the farmer replied.   I think I found the wrong man, thought the shaman.   Just then...
1 tag
"Hidup adalah tentang bagaimana kita memaknai sesuatu. Jadilah manusia yang kaya..."
"Di jantung rinduku kamu adalah keabadian, yang mengenalkan dan mengekalkan..."
– Dahlan Iskan, Sepatu Dahlan
1 tag
Live the life you always wanted to live
Even if you were to study your own life in detail and relive each moment that you suffered, sweated and smiled beneath the sun, you would still never know exactly when you had been useful to someone else. A life is never useless. Each soul that came down to Earth is here for a reason. The people who really help others are not trying to be useful, but are simply leading a useful life. They rarely...
1 tag
"There are no safe paths in this part of the world. Remember you are over the..."
– J.R.R. Tolkien (The Hobbit)
1 tag
solutif.
"Hambatan adalah untuk diatasi, bukan untuk dikeluhkan. Halangan adalah untuk diloncati, bukan untuk diratapi. Rintangan adalah untuk diberantas, bukan untuk ditakuti." (Dahlan Iskan)
2 tags
life.
"I will not take any interruptions for your business. But, let us discuss about life, because in life you know nothing." (Eyang)
Satu Keluarga.
Hari panas ketika kau berkata, "Aku dari desa. Bajuku hanya dua." Aku bilang, "Peduli apa. Terus kenapa?" Karena tak penting lagi apakah kau anak desa, bajumu dua atau tiga, sepatumu bau dan terbuka. Tak penting lagi apakah kau tidur di mesjid atau numpang di tetangga, sarapan udara dan makan malam seadanya. Kala kau melangkah ke bumi ganesha dan masuk ke dalam ruangan...
"Setiap jenjang memiliki dunia sendiri, yang selalu dilupakan ketika umur..."
– Dee (Jembatan Zaman, 1998)
1 tag
"Think in the morning. Act in the noon. Eat in the evening. Sleep in the night."
– William Blake
"Life is a race. If you don't run fast, someone will beat you and move..."
– 3 Idiots
1 tag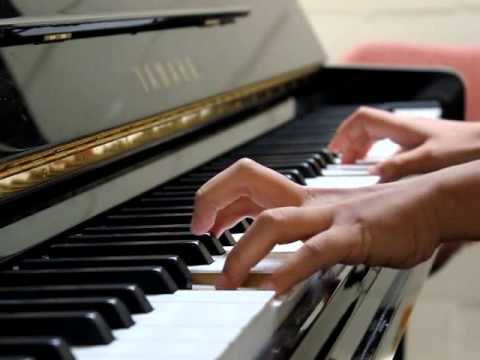 1 tag
"Pemimpin itu adalah orang yang paling banyak memikirkan kepentingan orang lain"
– Iwan Abdurahman
1 tag
"UNLESS someone like you cares a whole awful lot, nothing is going to get better...."
– Dr. Seuss (The Lorax)
1 tag
Random Chatting
Dalam suatu waktu, tiba-tiba mendapat notifikasi (pemberitahuan) di salah satu media sosial.
X: Dik
Y: Yaa. Kenapa ya?
X: Gpp
Y: Oiya, ini siapa ya? Maaf.
X: Nah, itu dia. Aku juga ga tau kamu dika yang mana.
Y: .... -___-''' *Maaaak
"Don't depend on heaven for food, but your own two hands carrying the load"
– (Outliers, The Story of Success)
A Violinist in the Metro
A man sat at a metro station in Washington DC and started to play the violin; it was a cold January morning. He played six Bach pieces for about 45 minutes. During that time, since it was rush hour, it was calculated that thousand of people went through the station, most of them on their way to work.  Three minutes went by and a middle aged man noticed there was musician playing. He slowed his...
"We've got a lot to learn. God knows we're worth it."
– I Won't Give Up by Jason Mraz
The Meaning of Success
A: What is your definition about success?
B: Success is when I work in a place that I want.
C: The definition of success must be different for each person. But success in my definition is to making my parents feel happy and proud of me.
D: Success is about the condition that I can get all of my dreams.
E: ... Bla.. Bla.. Bla..
A: Okay, enough for the explaining. Let me talk to you. Sometimes I thought this before I went to the bed. I read a book too about this, the success. I agree with you that each person has their own criteria for the success. But have you ever thought that success is coming from two aspects? First from the ourselves, by our effort, and the second from the God. If you always pray and thank to God for every occurrence (with or without your effort), you will get your success. Because for me, the dream has never been achieved. That's it.
1 tag
"The less you have to keep, the more you have in freedom"
– Paulo Coelho
1 tag
Afraid of The Lion?
A group of monks from the monastery of Sceta – among them the great Abbot Nicerius – were walking in the Egyptian desert when a lion appeared before them. Terrified, they all began to run. Years later, when Nicerius was on his death bed, one of the monks remarked: "Abbot, do you remember the day we met the lion? That was the only time I saw you afraid." "But I was not afraid of the lion." ...
1 tag
Rebuilding The World
A father was trying to read the newspaper, but his little son kept pestering him. Finally, the father grew tired of this and, tearing a page from the newspaper – one that bore a map of the world – he cut it into several pieces and handed them to his son. 'Right, now you've got something to do. I've given you a map of the world and I want to see if you can put it back together correctly.' He...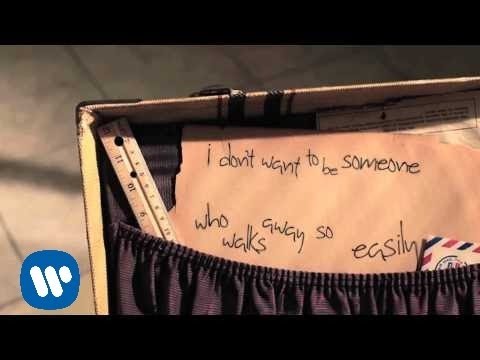 1 tag
That's What Friends are For
A man called Ali is in need of money and asks his boss to help him out. His boss sets him a challenge: if he can spend all night on the top of a mountain, he will receive a great reward; if he fails, he will have to work for free. When he left the shop, Ali noticed that an icy wind was blowing. He felt afraid and decided to ask his best friend, Aydi, if he thought he was mad to accept the wager....
Keep in touch
"Jaga hati, jaga pikiran & jaga kesehatan ya, jgn sampe ninggal sholat, krn hanya dari Nya semua yg didunia ini kita dptkan … Sukses ya" Sender: Om Heri Budijanto (Alm.) Sent: 09:05 04-08-2008
"Our life is a constant journey, from birth to death. The landscape changes, the..."
– Aleph (Paulo Coelho)
"Que sera, sera Whatever will be, will be The future's not ours to see..."
Bersyukur, Berbagi, dan Berbahagia
Alkisah ada dua orang anak laki-laki, Bob dan Bib, yang sedang melewati lembah permen lolipop. Di tengah lembah itu terdapat jalan setapak yang beraspal. Di jalan itulah Bob dan Bib berjalan kaki bersama. Uniknya, dikiri-kanan jalan lembah itu terdapat banyak permen lollipop yang berwarni-warni dengan aneka rasa.  Permen-permen yang terlihat seperti berbaris itu seakan menunggu tangan-tangan kecil...
"Janganlah melihat ke masa depan dengan mata buta! Masa yang lampau adalah..."
– Ir. Sorekarno (Pidato HUT Proklamasi 1966)
"Harus belajar untuk jatuh agar bisa berdiri, untuk kemudian bisa berlari kencang"
– Me
"I have always believed that a person's life, a very big change would occur..."
– The Devil and Miss Prym (Paulo Coelho)
"People want to change everything, and at the same time, he did not want things..."
– The Devil an Miss Prym (Paulo Coelho)
"When you really want something to happen, the whole universe conspires so that..."
– The Alchemist
"Tempat bersandar harus kukuh"
– Dahlan Iskan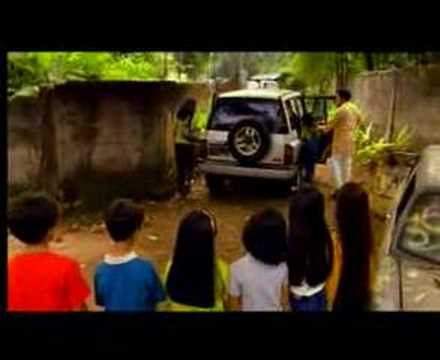 "Seseorang yang lagi menikmati tidurnya yang pulas pada hari Senin pukul 10 pagi..."
– Dahlan Iskan
"Mimpi hanya boleh dikerjar, tak boleh diraih"
– Me
"Kadang-kadang kamu harus terjun dan jadi basah untuk tahu air. Bukan cuma nonton..."
– Madre - Dee
"Tak ada gading yang tak retak. Sudah retak, tak ada lagi yang menambal"
Berhenti Berharap
Aku tak percaya lagi, dengan apa yang kau beri Aku terdampar di sini, tersudut menunggu mati Aku tak percaya lagi, akan guna matahari Yang dulu mampu terangi, sudut gelap hati ini Aku berhenti berharap, dan menunggu datang gelap Sampai suatu saat, tak ada cinta kudapat Kenapa ada derita, bila bahagia tercipta Kenapa ada sang hitam, bila putih menyenangkan … Kau ajarkan aku bahagia,...
1 Jam
A: Teh, mau pesen lapangan buat besok pagi. Ada kosong jam berapa ya?
B: Hmmm... Ada ini jam 7-9. Mau?
A: Mmmm... Boleh deh, 1 jam aja teh. Jam 8-9 ya.
B: Wah, nggak ada dek kalo jam segitu.
A: ... -____-
*Bingung mau gimana nanggepinnya